By Michele Corriston and Gabrielle Olya
09/21/2015 AT 09:30 AM EDT
Jon Stewart has no regrets about bowing out of political satire – despite Donald Trump's headline-grabbing run for president.
Though the real estate tycoon's bombastic campaign speeches would have been perfect fodder for Stewart's Daily Show, the Emmy winner told reporters he's not going through TV withdrawal.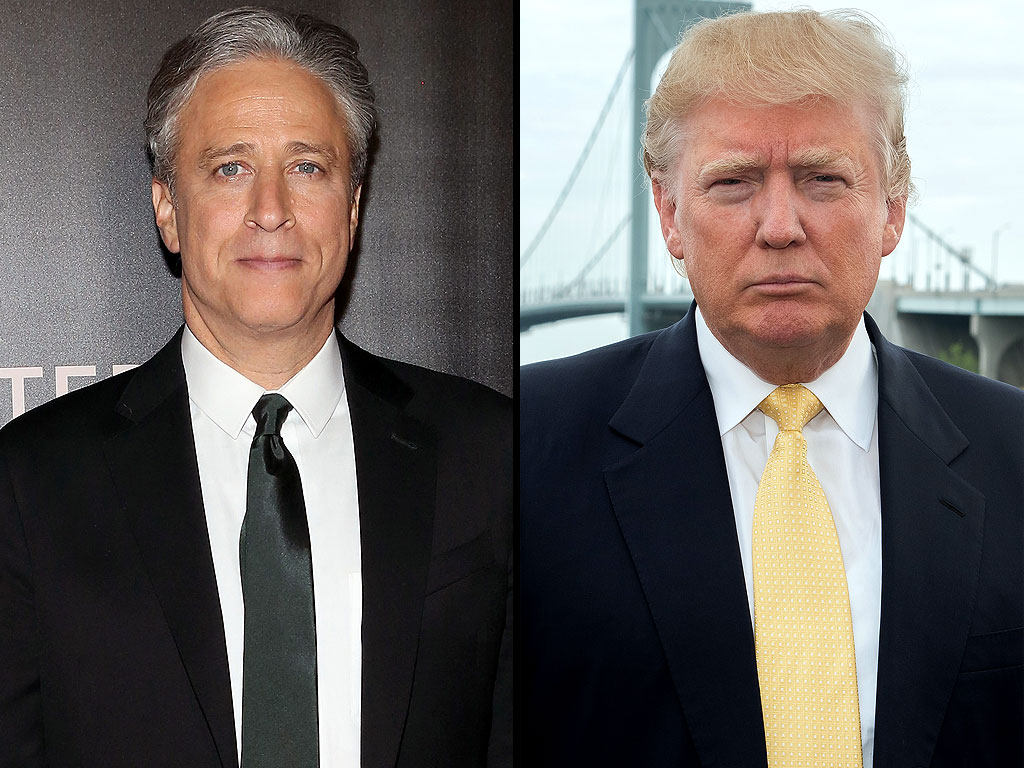 Jon Stewart (left) and Donald Trump
Robin Marchant / Getty; Mike Pont / WireImage
"If I would have known what life was like on the other side, I probably would have left sooner. It's f—— fun out there," he said at the awards show. "You can do whatever you want during the day. You can get a smoothie at 2."
Stewart, 52, won the Emmy for best outstanding variety talk series Sunday night in honor of his final season on Comedy Central. (Trevor Noah takes over The Daily Show on Sept. 28.)
And the comedian said he wouldn't ever consider coming back, even if Trump does move into the White House.
"I would consider getting in a rocket and going to another planet," he cracked, "because clearly this planet's gone bonkers."